Discover more from SchoenTell
The future is something which everyone reaches at the rate of 60 minutes an hour, whatever he does, whoever he is. - C.S. Lewis
Treatment Update - Transplant Path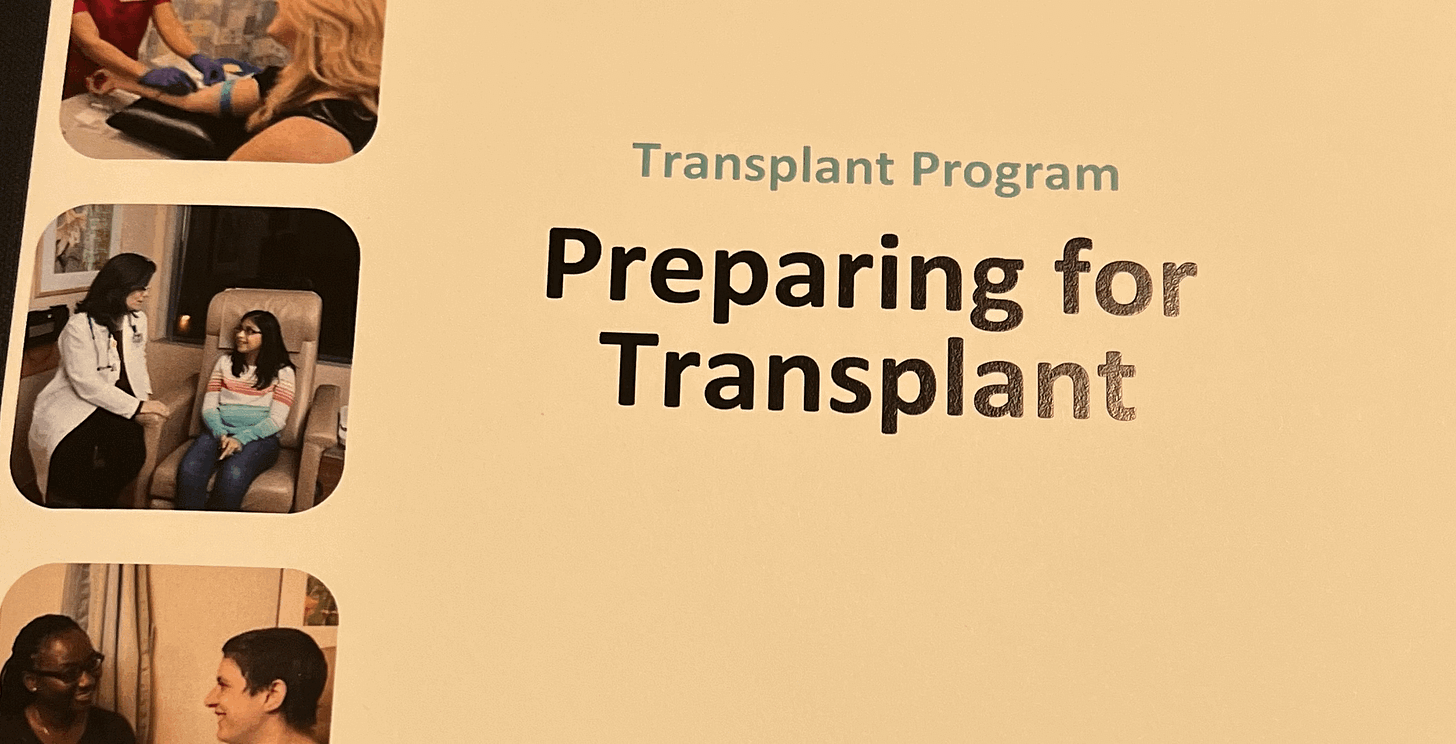 It has been a while since we have posted any treatment updates and that is thankfully because treatment this cycle (2B) has been pretty uneventful. Steph has had two lumbar puncture chemo treatements this cycle (one at UWMC and one at SCCA). Both went well. The primary side effect this round has been some numbness in her fingers and toes which is to be expected. Her blood counts are on the rise and she is currently set to start cycle 5 (3A) on Saturday.
She is scheduled for a bone marrow biopsy on Tuesday. Our future treatment plans  are somewhat dependant upon the level of remission that we see in the biopsy results.
Transplant Ahead
On Monday (May 9th) we had our first consultation with our transplant doctor. It was an hour and fourty minute call that went over the details and plans of Steph's planned hematopoietic cell transplantation. This is essentially what you have have probably heard of as a bone marrow transplant or stem cell transplant. The distinction is more in the method of transplant, but are often used interchangibly in general discussion. I'll link to some resources below, for those that want to learn more about the specific procedure.
Prior to our meeting, we had received an 85 page document from SCCA preparing us for what to expect and the available resources. We are extremely grateful to live within 30 minutes of the clinic as this is a requirement for transplant.
At a high level overview, there is an intake phase that involves baselining her current conditions (heart health, lung health, and everything else), followed by a conditioning phase which involves concentrated chemotherapy and radiation treatment. Conditioning will most likely start the middle of June with the transplant taking place the middle of July. Recovery will be four to twelve months as the new stem cells take residence and start up her new immune system. While that seems like a long time, we continue to focus on each day at a time.
The primary reason for the referral to transplant is that Steph did not achieve remission during the first month of chemotherapy, which puts her at a higher risk for a reoccurance of her acute T-cell lymphoblastic leukemia/lymphoma (T-ALL).
Transplant was first described to us as "the most complicated thing we do to the body - medically speaking". It truly is an amazing procedure to learn about. The last few decades have brought new treatments for both complications and conditioning for the procedure. It is still certainly a high-risk procedure, but in the context of having a fatal disease, it is a very encouraging treatment option. We are fortunate to live in an area that has pioneered this treatment option and is at the forefront of research and development in its use. We are grateful for those that have gone before us in the previous decades that have shared their experiences and trials that have contributed to the knowledge and treatments of today.
We are so thankful for all of you reading this and knowing that we are not on this journey alone. You have blessed us with your time, treasure, and talents. You have loved us well as a family and we are forever grateful. As the road ahead looks a bit longer, we are grateful to walk it with you all. Thank you, thank you, thank you!
Additional Links and Resources related to the transplant and ALL