Discover more from SchoenTell
The future is something which everyone reaches at the rate of 60 minutes an hour, whatever he does, whoever he is. - C.S. Lewis
One Long Week
On Monday, the kids, my mom, and I decided to take road trip to Boise. The kids have enjoyed time with cousins and family. We have been keeping busy and enjoying these long days the best that we can. Last night was the first night in a hotel room with just the three of us and it was hard. Tonight we are enjoying the movie Hotel for Dogs and I still have the feeling that Steph is going to walk through the door and join us. I imagine that feeling may be with us for some time to come.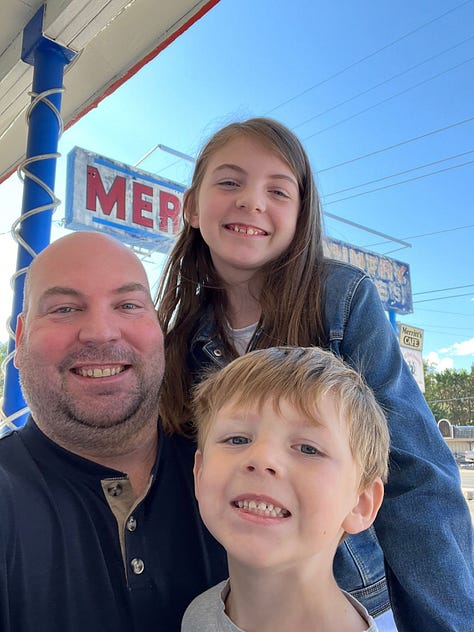 We will be heading back to Washington on Saturday and are looking forward to being back home. Peter is definitely a homebody (as I was at his age t00). He is most content playing with some action figures on the floor at home. His imagination is so fun to observe. Between his imagination and Julie's amazing art, hopefully they can add their own contributions to schoentell.com in the near future.
I am looking forward to being able to focus on planning Steph's service in the coming week. Thank you all who have reached out and encouraged us this last week. It really does mean a lot. It is so hard to keep up with everyone through so many seasons of life. Steph was much better at attempting to do that than I was, but it has been a blessing connecting with many of you this last week. Even if it's just to acknowledge that we are thinking of eachother. While people in our lives can come and go in seasons, the impact they make on us last a lifetime. That is something I have been reflecting on this week.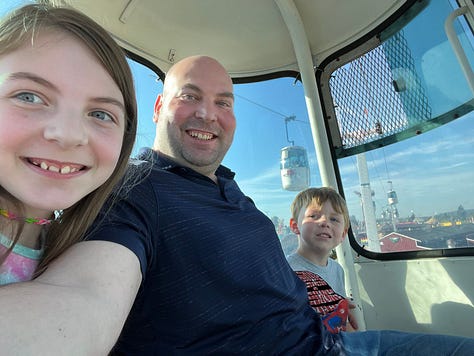 Special shout-out to the Blue Rocks who secured the Denali division championship  yesterday. While I was only able to make it out to half of a game this season they supported us these last many months with encouragement as many of you have. I still remember Steph showing up to one of the Blue Rock games before we were  dating. Silly, but that's when I knew she was serious about getting to know each other better. ⚾️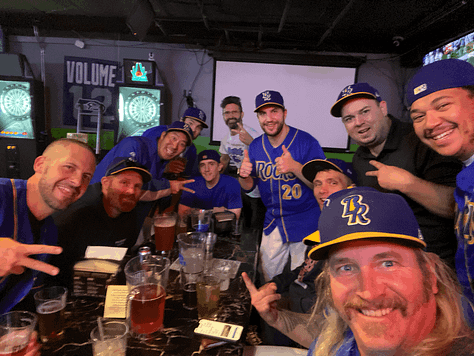 ---
Remember to share you memories here: https://www.schoentell.com/memories/
You can RSVP for Steph's memorial here: https://www.schoentell.com/memorial-rsvp/
Thank you all for your continued love and support!