Discover more from SchoenTell
The future is something which everyone reaches at the rate of 60 minutes an hour, whatever he does, whoever he is. - C.S. Lewis
Me and My Guinea Pigs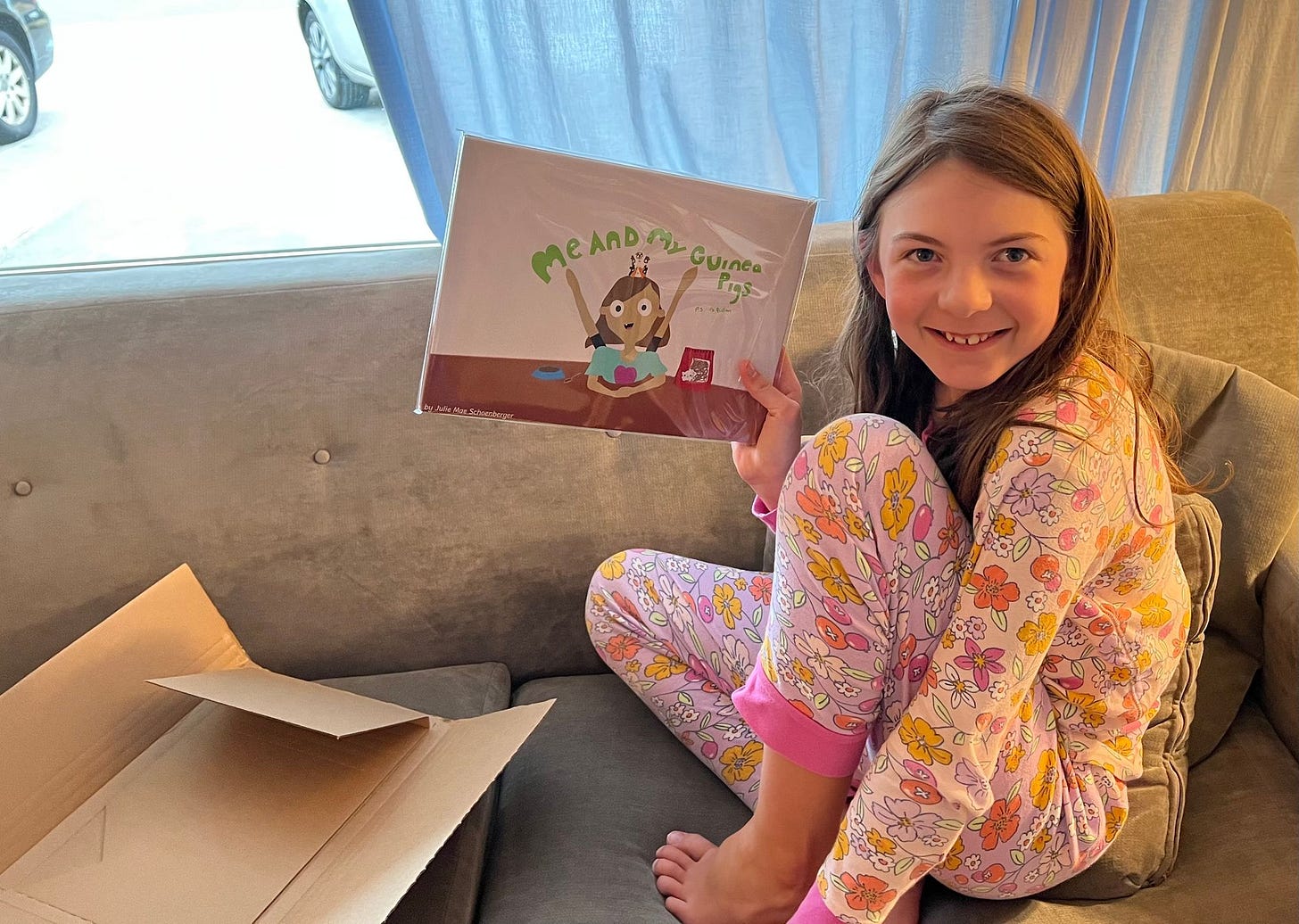 One of Julie's school projects this last year was to author, illustrate, and publish her first book. Me and My Guinea Pigs is the culmination of her efforts! She first authored her story and then illustrated each page using Procreate, her Apple Pencil, and her iPad. She then combined her drawings, story layout, and design in Apple Pages. We then prepared the document for publishing. She then setup a store to publish a digital copy of her story. You can support her project and get your digital copy here! She will use the proceeds of this project for her next creative outlet! If you would be interested in a physical copy, she may make those available to order as well.
We are so proud of her for sticking with this project through this last year. With so many unexpected events, she was consistant in working through her process and continuing through to completion.
A special thanks to the Atkins family for taking in Humphrey and Muggles since February. Julie is excited to read them her book!