Discover more from SchoenTell
The future is something which everyone reaches at the rate of 60 minutes an hour, whatever he does, whoever he is. - C.S. Lewis
June Updates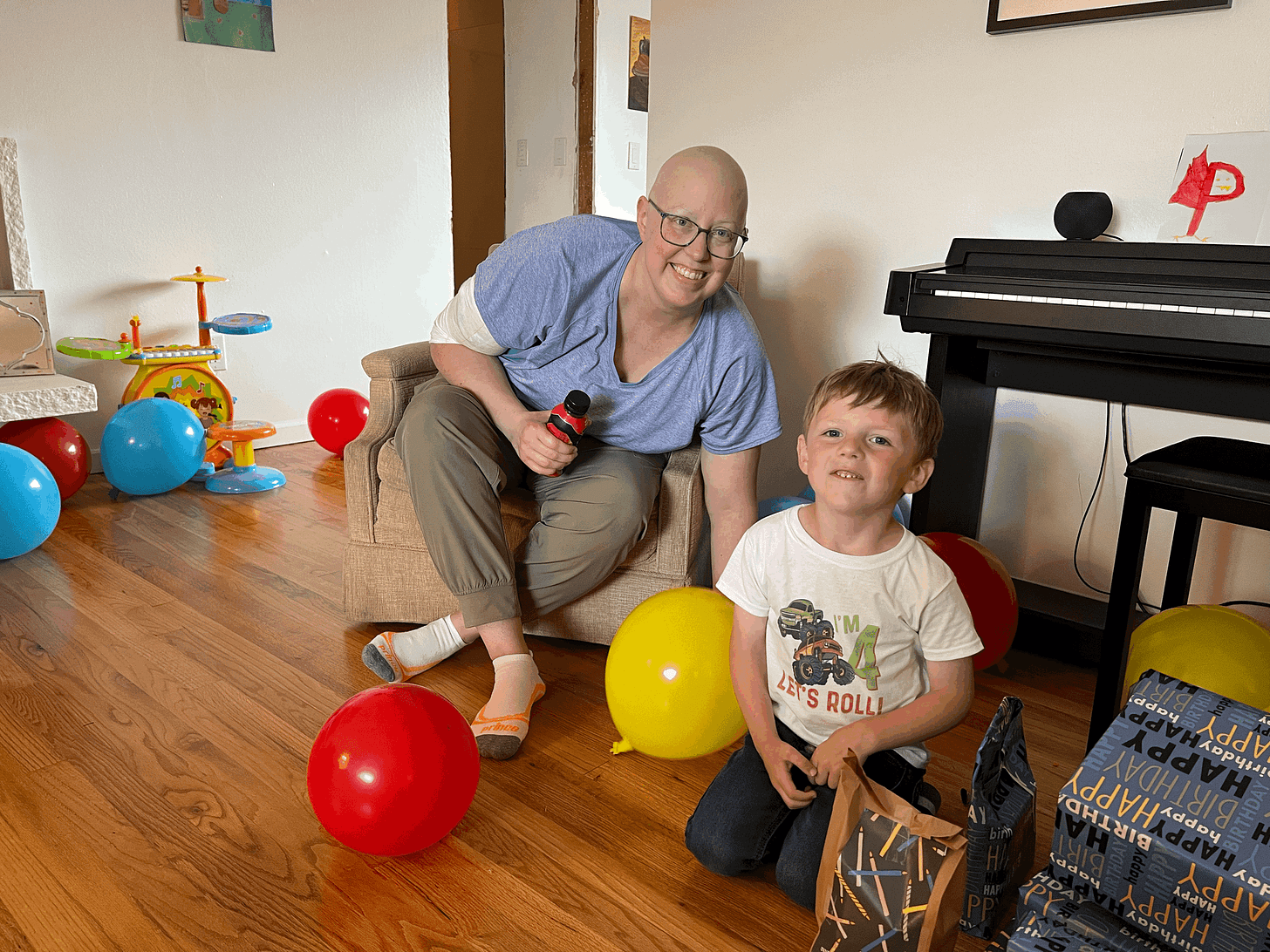 It has been a minute since our last update. The good news is that things are progressing along as scheduled and we have been doing well over all.
Treatment Updates
We had out busiest clinic week to date as we are currently on day five in a row of visits. Steph had some unexpected stomach pain and dehydration from the last treatement that gave her a rough week. Daily fluid infusions and some added prescriptions has her back on her feet today.
Big shout out to my mom who had the mothers intuition to delay her trip to Boise this last weekend. It turned out to be our busiest weekend to date and things would have been a bit more crazy without her.
We are currently at the clinic for some red blood cells, and two different scheduled chemo treatments (Pegaspergase and Vincristine).
Things should slow down this week and we are not due back until Friday for labs and Monday (June 20th) for the last chemo treatment of this cycle.
We are still scheduled to report to the transplant team on June 28th. This will ramp up out clinic visits at least over the first few weeks as they begin the evaluation and conditioning phase of the transplant.
Big thanks to those continuing to bring us meals and offer assistance with the kids, checking in on my mental status, and life in general! We are very blessed to have you all in our corner and we can't thank you all enough!
Peter Turns Four!
June 4th marked Peter's fourth birthday. Seems like just yesterday Julie was turning four! He is growing like a weed and learning so much everyday. We spent the day going to Chick-fil-a (Grandma and the kids have become regulars) and the Family Fun Center in Tukwilla. Peter had his first ride on the bumper boats and his first round of miniature golf. We wrapped up the day with some pizza and a movie night.
Bob's Next Adventure
A good friend of ours has spend the last year adventuring around much of the west coast and mid-west in his tear-drop camper with his dog - Copper. We have enjoyed his fun YouTube updates and TikTok channel that he keeps regualary updated.
He recently completed a 29 day adventure down the Missouri river and compiled a 2.5 hour documentary of the experience. I watched the first two hours last night with Julie and my mom. We recomend you take a look as time allows and can tell you the three of us are inspired and ready to get out and explore some of the beautiful word that is out there to enjoy! Be sure to follow his channel for the next adventure. I am looking forward to him making it back over to the PNW soon!
Progressing towards Transplant
As mentioned earlier, the biggest focus for us at the moment is finishing out this round of treatment strong and preparing for the busy transplant schedule ahead. We have been a bit more isolated the last couple of weeks just trying to stay healthy and keep the bugs away. Peter had a small flu a week or so ago, and it seems COVID keeps rearing its ugly head (at least it seems less ugly these days). We continue to hunker down and keep Steph as isolated as we can without having her go crazy. Until the next update, wash your hands and stay safe out there!