Discover more from SchoenTell
The future is something which everyone reaches at the rate of 60 minutes an hour, whatever he does, whoever he is. - C.S. Lewis
Here I raise my Ebenezer, hither by thine help I've come.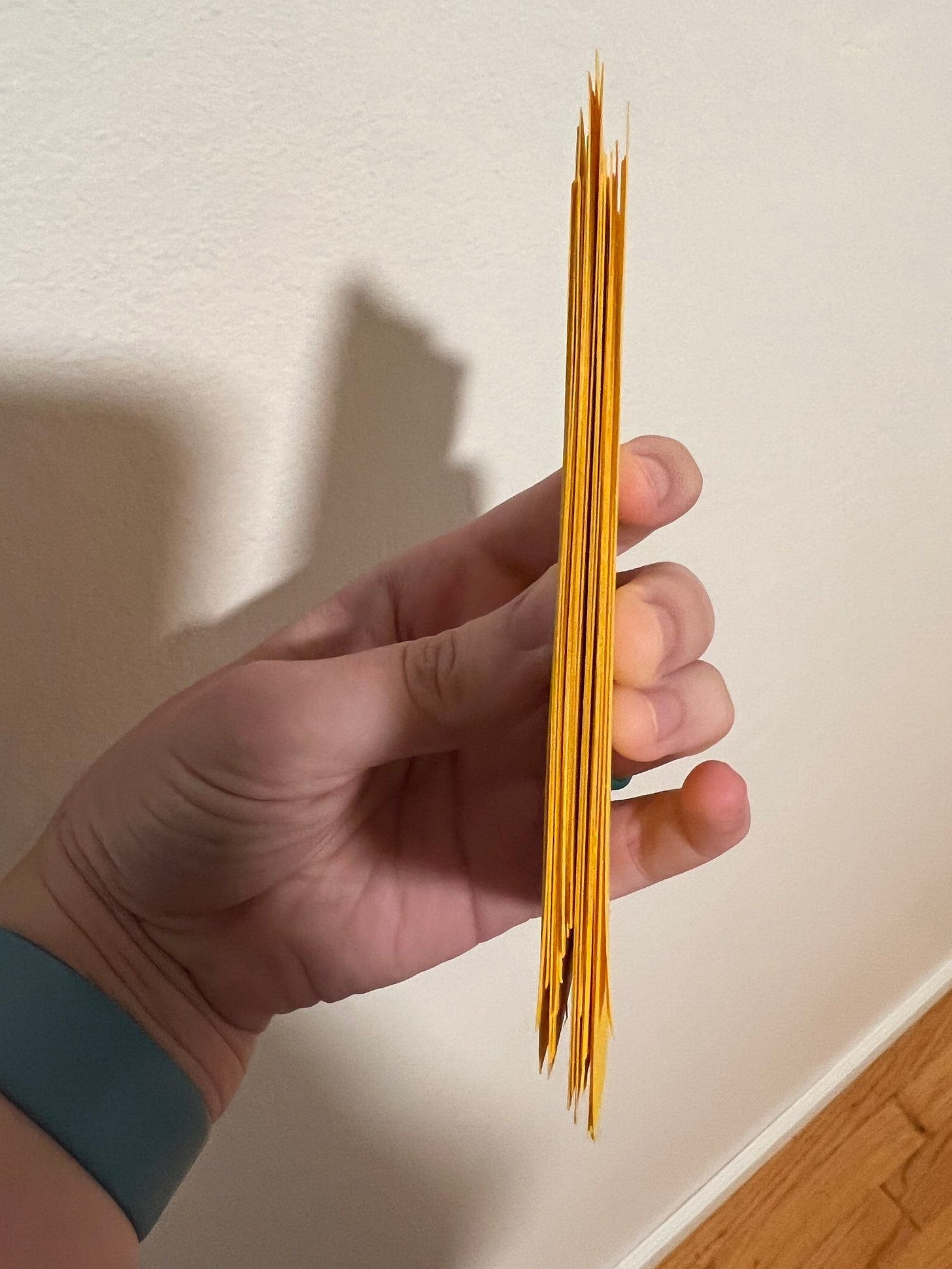 We spent some time last night thinking of all the things God has brought us through. I have quite a stack of cards that I'll take with me, to remind me how faithful God has already been. Most of those situations I didn't see any good options, but we look back and see He did great things.

One of the best anniversary cards Brandon ever gave me had a picture of a couple holding hands, and jumping off a cliff. Often our circumstances through our marriage have felt like that, who knows where we will land. But, we leap out in faith, and we know God will catch us in the free fall.
💡
Imported Comments
Anna 2 weeks ago · 0 Likes
Such a great idea, Stephanie! I love how intentionally you are walking into this and are encouraging your heart to remember truth and seek after God! 🧡
Angela Flick 3 weeks ago · 0 Likes
Stephanie, praying for you and with you that God would carry you through this with more cards to add along the way of His faithfulness. I have sat in your seat before and I know the days ahead will be different from one to the next, sometimes from one hour to the next. The constant will be Him! ♥️
Ray Rhoton 3 weeks ago · 0 Likes
Praying with you!! #jointhefight 💚🧡
Carly 3 weeks ago · 0 Likes
Praying for you today! ❤️❤️❤️
Lauren Harper 3 weeks ago · 0 Likes
Thank you for sharing, Stephanie. Praying for you right now. God is surely with you ❤️