Discover more from SchoenTell
The future is something which everyone reaches at the rate of 60 minutes an hour, whatever he does, whoever he is. - C.S. Lewis
Feeling Electric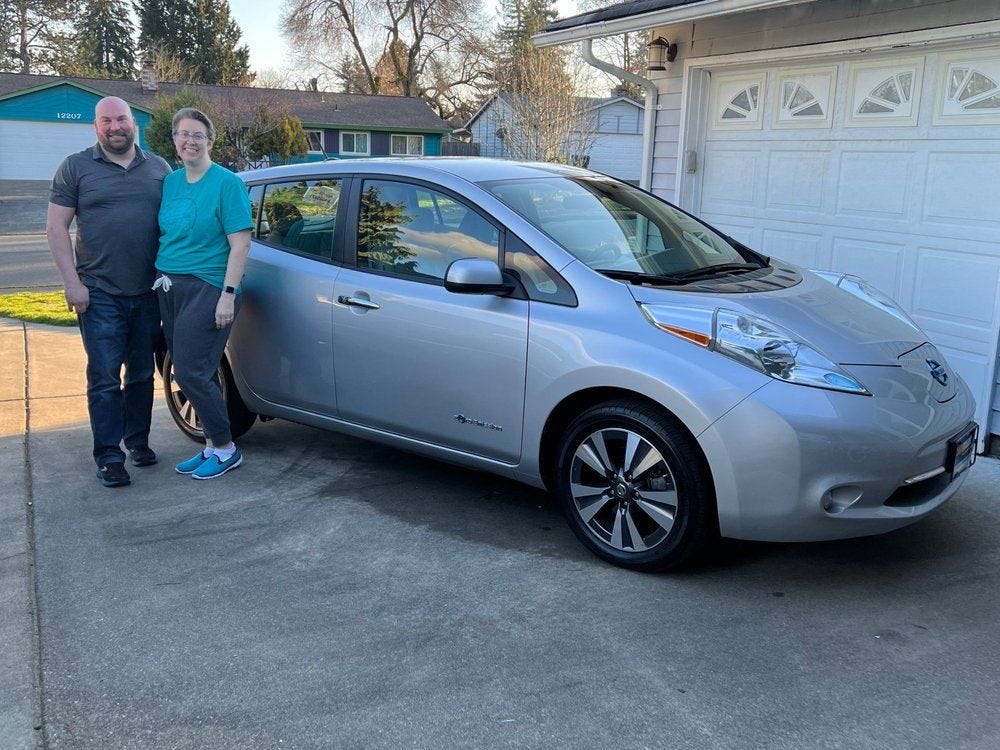 Knowing that we have many months of daily drives back and forth to Seattle I started looking at options that would provide better gas milage and comfort than my 2007 Honda Ridgeline. While the Ridgeline is great, it does have over 200,000 miles and is not the most fuel efficient or small parking garage friendly vehicle.
After doing some research, I decided that now may actually be the time to go electric. We were able to pickup a 2017 Nissan LEAF on March 4th. Little did we know at that time that we would soon be making two round trips per day to UW Medical Center. Driving 80 miles per day in my truck would have been really painful at the pump. There is free charging stations at UWMC, so I haven't even had to plug it in at home this last week.
We have been extremely happy with our new little car. At current gas prices the thing is paying for itself even faster than I anticipated. I'm already over the "range anxiety" that accompanies the change in fuel source. Our LEAF gives us about 100-110 miles when fully charged. I do enjoy the game of seeing how efficient or inefficiently I can drive it home each day. It drives like a very responsive go cart and actually has a far more comfortable ride than I was expecting. We are grateful to have something affordable, comfortable, and reliable (we pray) to get us between Seattle and Renton for treatments over the next couple years.
💡
Imported Comments
Jena Ramos A day ago · 0 Likes
Praise God for his provision!!