Discover more from SchoenTell
The future is something which everyone reaches at the rate of 60 minutes an hour, whatever he does, whoever he is. - C.S. Lewis
Day: Minus 1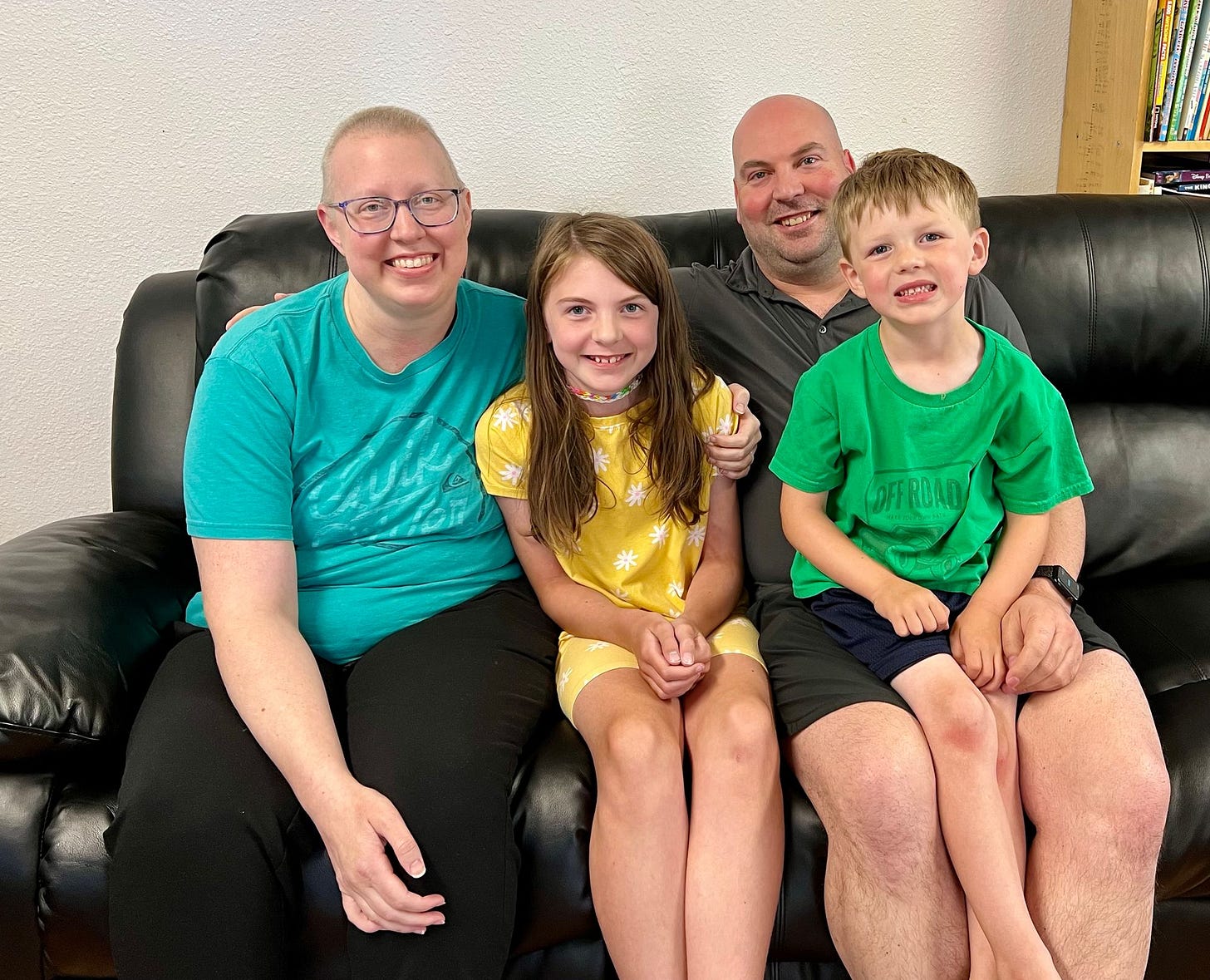 What a road it has been! Tomorrow is the big transplant day!! I am so thankful to be getting my stem cell transplant, and celebrate my new birthday, as they keep calling it at the clinic.
I'm thankful for all the help and support to get us this far, as we've taken things step by step. Especially to my husband Brandon, for getting me to all my appointments and caring for me in so many other ways, and my mother-in-law Paulette, for taking care of the kids and keeping our house running. I could not have gotten this far without them.
Gearing up for the transplant had some emotional ups and downs. I found myself wanting to grasp control wherever I could. But, God reminded me that he is in control, and his will be done. I'm so glad that he's a good God that I can trust. I wouldn't be very good at being sovereign over the universe anyway.
We have a long journey still ahead as my new immune system ramps up. I'll be home with the family, which is a blessing for the family time, but can also pose some challenges, since the kids would like to socialize again someday. For now,  we are feeling hopeful and encouraged for what comes next.