Discover more from SchoenTell
The future is something which everyone reaches at the rate of 60 minutes an hour, whatever he does, whoever he is. - C.S. Lewis
Day 19: Beware of Rockslides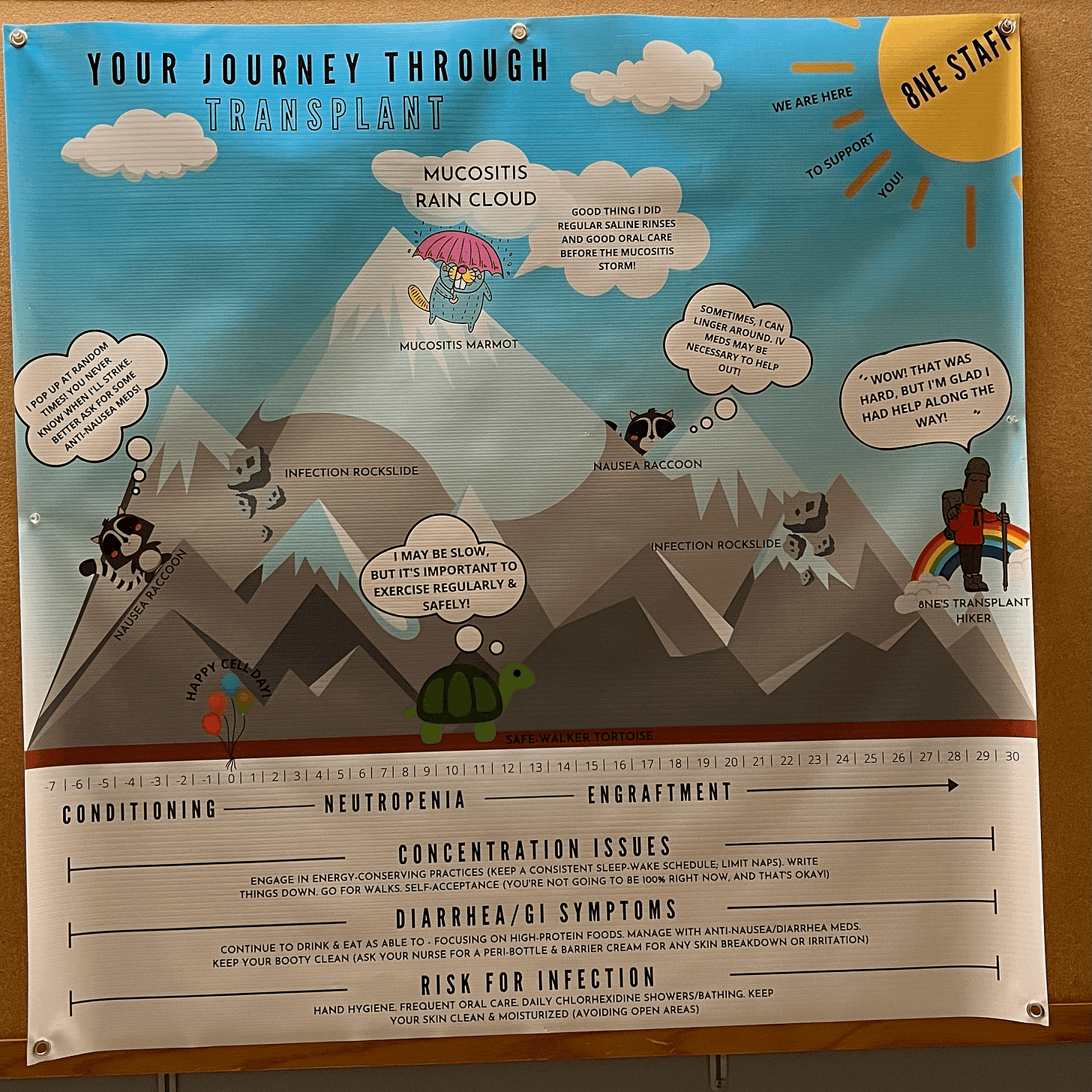 Today marks one week since being admited to UWMC for a neutropenic fever. While that sent us here, Steph has actually not had a fever since being admited. She did however experience an increasing shortness of breath sensation that led to an investigation to find that there was some fluid buildup around her heart. Her liver was also again showing signs of stress. This was then followed by fluid rentention caused by her kidneys also being upset. As of today, her heart issue has been symptomatically improved by going on some steroids. Her liver function has stabalized as of today as well. Her kidney funtion is the current focus as she is retaining too much fluid in her system.
The oncology team has been working closely with the nephrology team who have been checking in on us the last two days. Today they met with us to discuss the plan over the next 24 hours which includes some IV diuretics that will hopefully get the fluid moving in the right direction. Steph just had a catheter placed (absolutly no fun), to aid in the process. If there is not an improvement in the next 24 hours, they may need to start dialysis to give the kidneys some additional time to recover.
The positive news is that the cell engraftment has been going really well, with her white blood cell counts within the high levels of normal range! She is still receiveing red blood cells and platelets as needed, but the new cells should start production on those in the coming days as well.
A special thank you to my mom for taking on extra time with the kids while I have been out to the hospital almost all day everyday for the last week. This is the longest stretch to date that we have been apart as a family during this battle and it has definitly been a challenge. Our current prayers are for quick healing and recovery of the kidneys and thay dialysis would not be needed.  Thank you all for the support!