Discover more from SchoenTell
The future is something which everyone reaches at the rate of 60 minutes an hour, whatever he does, whoever he is. - C.S. Lewis
Cycle Two Progress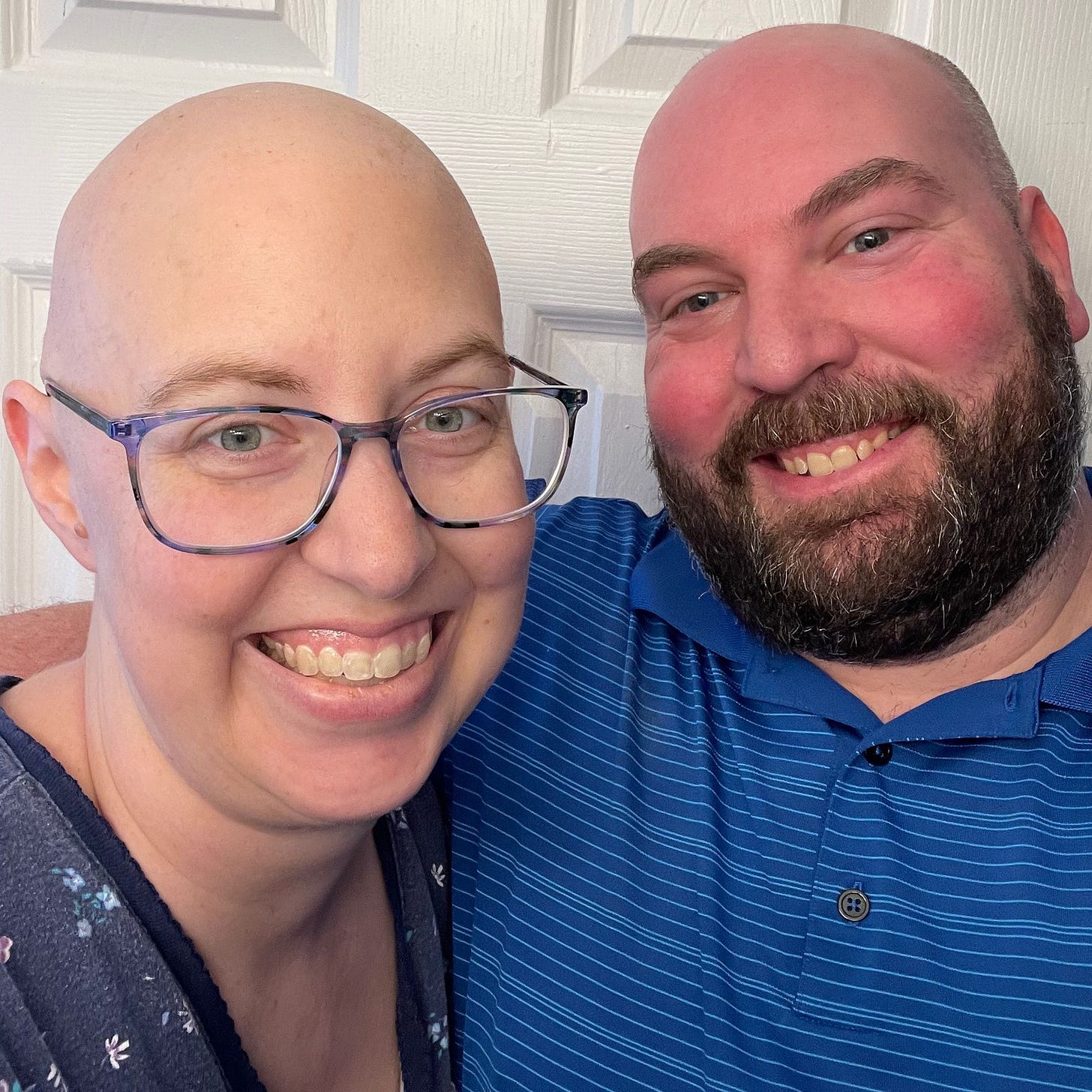 Today is day thirty-five of treatment which puts us about in the middle of cycle two (course B). This cycle seems to have traded nausea for achy bones. We are currently scheduled to start cycle three (back to course A) at UW Medical Center on April 9th.
We are currently at the point in the cycle where Steph's blood counts are getting wiped out by the chemo and she receives transfusions as required. Today we are currently at the Bezos Family Infusion Center (at SCCA) to receive some red blood cells and platelets.
We had three hours between appointments today, so we decided to go on a little tour of Seattle. We drove around Lake Union to Fremont, Ballard, Queen Anne, the Water Front, and Downtown. It was fun to drive by the old stomping grounds. Some places we hadn't been since we were dating! There was a cat staring at us out the window of my old room at the Cresswell apartments on Queen Anne. Mikes Chili is still going strong in Ballard. I was surprised to see the old Mars Hill HQ still standing and now with some new tenants.
Steph had a craving for some chowder, so we stopped in at Pacific Place to get some Pike Place Chowder. Was nice to get out and about together for something other than a clinic visit.
We are continuing to plan on Stephanie receiving a stem cell transplant and the care team is moving forward with that game plan. We are still praying for remission this cycle, but haven't heard those words yet.
My mom (Paulette) had some intense sciatic pain last night that snuck up on her all of the sudden. She is doing much better today, but we would appreciate continued prayers for everyones health. Even sniffles are scary when you do not have a functioning immune sustem, so we continue to be cautious. Don't take it personally if we aren't too social for awhile longer, we so wish we could get together with people. Love you all and thank you for the continued prayers and support! I have enjoyed some amazing meals from many of you!